Our iPhone app services involves
We at Olive Press Media believe in providing unparalleled services to our clients. Team of our skilled developers lead by the dynamic management work in harmony to achieve all our goals. We provide numerous services which are mentioned as below.
iOS UI & UX
Our designing team knows very well how to produce interfaces which are pleasing to eyes. We efficiently use core graphics & animation.
iOS app development
Our team of developers build advance algorithm and provide leadership on the fronts of architecture and technical aspects for development of core app.
Upgradation & migration of iOS apps
Our developers build apps for several iOS versions and make sure that all the apps are upgraded for better user satisfaction.
QA & testing
Our team is well equipped with both automatic and manual testing tools. We use cutting edge practices to debug your app from all the issues.
Financial & eCommerce applications
We provide iOS apps with several features enabling easy access and customization in financial management and eCommerce shopping.
App support & maintenance
We focus on aspects like real-time monitoring, increasing availability, and reducing application downtime for maintenance of app.
6 simple steps to Hire our best iOS developer
You can hire our highly proficient and skilled iOS developer by following these 6 steps mentioned below.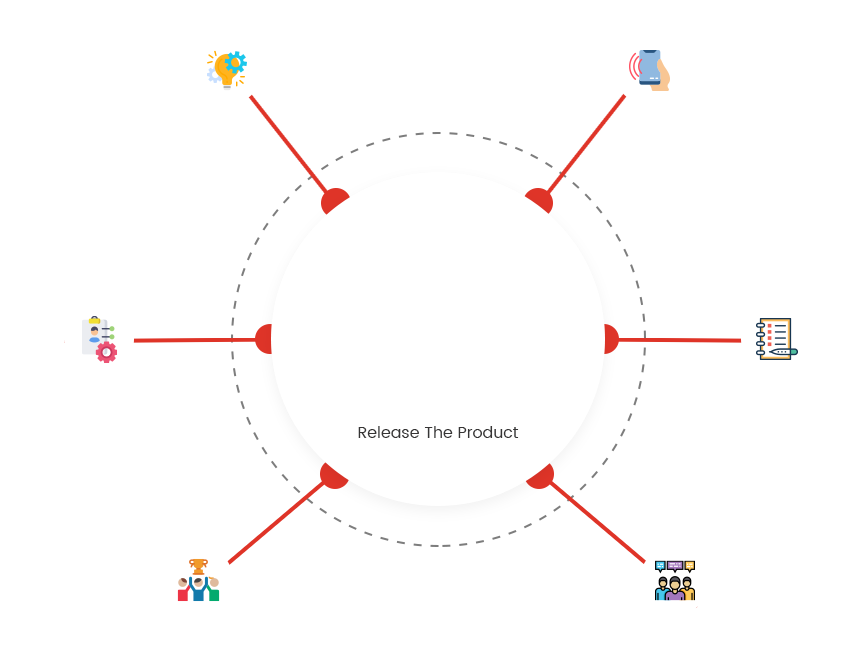 Why Choosing Our iPhone app Developers Could be a Turning Point
We have team of developers who specializes in employing cutting edge technologies to develop robust iOS apps.
We have team of developers who specializes in employing cutting edge technologies to develop robust iOS apps.
We assure our clients to develop iOS apps at the most affordable rates maintaining the Top-Notch quality
Our team exhibits its versatility by delivering customized iOS apps meeting diverse requirements of our clients.
Our team uses custom agile process that renders an iOS app possessing minimum risks, maximum velocity, and transparency.
We manage all the process of App Store submission. It includes processes such as listing, description assets and more.
Our developers also possesses skill of seamless encryption which makes all your transactions secure and efficient.
Technology stack for iOS app development
At Olive Press Media we use many cutting-edge technologies and tools. All our developers are very well-trained to utilize all these technologies.
Choose your engagement models
We understand that each project is different in many ways and that's why we provide our clients with the option of choosing various approaches of engagement.
Time and material
Low risk
High flexibility
Quick start
Iterative process
Fixed price
Not flexible
Small projects
Fixed budget
Fixed deadline
Dedicated team
Low cost
Highest control
Highest quality
Long term commitmentv
Get Started with us.
Our world is becoming more advanced with the digital business. let's start with us and get huge profit.